West Harbour house and business alarm battery replacement
Is your alarm system making an annoying beeping every few minutes?
You may need to replace your alarm system
backup power supply batteries
CALL NOW
West Harbour Home Alarm Battery Replacement
Alarm system battery beeping every few minutes or alarm system beeping after power outage in West Harbour
Is your West Harbour home alarm system making a constant beeping noise? Do you have low battery. It may be that your 12v alarm battery backup needs replacing. Your house burglar alarm relies on a backup power supply to keep it operating in the event of a power failure or if intruders disconnect your power source. All alarm batteries have a limited life expectancy and need replacing and checking on a regular basis
We are familiar with the majority of security alarm batteries and alarm systems in New Zealand. You may be tempted to replace the battery yourself but please take note:-  When replacing an burglar alarm system battery it is important that you choose the battery that fits your brand of security system. Most West Harbour alarm system come with a guarantee, but be aware that the manufacture will only guarantee your system if you have followed the manufacturer's installation and repair guidelines.
Another important fact to consider is that your West Harbour insurance company will sometimes require you to have your alarm system repaired and serviced or any changes made to your alarm system by a qualified security technician. If you do not do this and anything goes wrong, like any unfortunate break-in or fire you may not be covered. So please check with your insurance company or to be sure get a qualified alarm repair technician to do the job. Give us a call today and one of our friendly West Harbour technicians will be happy to give you any advice and book a call out.
If your home alarm battery 12v 7ah needs replacing it may also mean that your security system may also need a quick maintenance check or even an alarm upgrade. We can provide these security services at the same time as we replace the battery.  It is also a good idea to check all the other batteries in the home like fire alarms, smoke detectors and any other security devices that may be using wireless battery power.
We offer a range of security services for West Harbour home alarm systems and business security systems. We offer alarm monitoring, CCTV and IP camera surveillance solutions and installations, alarm repairs and data cabling.
Give us a call now.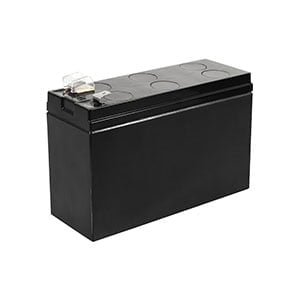 CONTACT US TODAY FOR A QUOTE
the best security solutions for your home and business
MONTHLY NZ CRIME STATISTICS REPORT
Every month you can view the latest crime statistics per region
REGISTER YOUR VALUABLE BELONGINGS
Register and document your most valuable belongings on a centralized database
WHAT TO DO IN AN EMERGENCY
In the event of a major natural disaster make sure you are prepared and how to keep safe